Community Center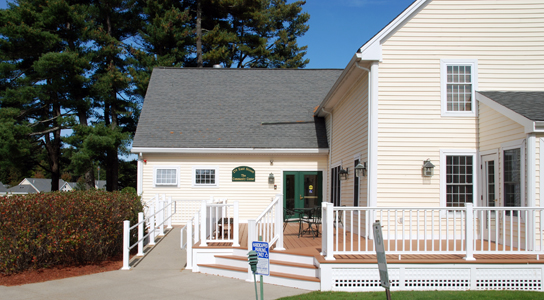 The extraordinary clubhouse that welcomes residents of the Community at Pond Meadow is a former barn, renovated and enlarged, with original wood flooring and impressive wooden beams that criss-cross the soaring ceiling.
The clubhouse offers congenial space for family gatherings and community activities. With a large deck, solarium, library, game room, kitchen and dining room, the clubhouse (with free membership for residents) is a true community center.
Members of the community association, which is free to all residents, plan social, cultural, service and recreational activities. Members also participate in community governance.
Services and Amenities
What Pond Meadow has to offer
Virtual Tours and Galleries